couleurs
Le béton ciré Cemcolori est réalisable en plusieurs couleurs et se compose de 23 couleurs standards choisies avec soin.
On est même capable de fabriquer nos produits à partir de tous les RAL et NCS pour des projets ou sur demande!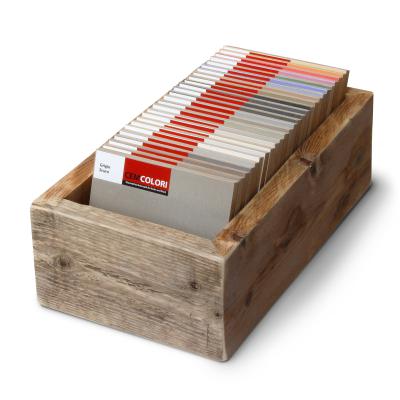 Trend 2020:
9 new trendy colors
In addition to the 23 standard colors, Cemcolori now offers 9 new trendy colors. Ideal for floors and walls in sanitary rooms but also for living room, stairs, counter tops and furniture.
Do you want to know more?
Contatct us or visit a certified Cemcolori processor in your area.